Kenneth Brooks
Attorney at Law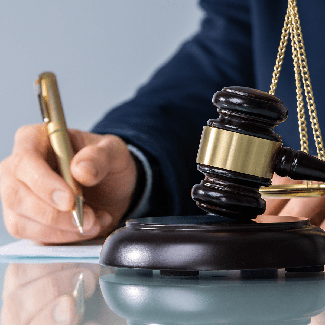 Coming from a military family I was raised to fight for those who cannot fight for themselves. While I was focused on developing a career fighting for my country, the fall of the Soviet Union and my academic prowess opened another path leading to my vocation as an attorney over 26 years ago. As an attorney, I rely upon the tactical and strategic thinking skills developed in preparation for the military and mental alacrity and innovation employed to achieve my University degrees. This might explain why, after nearly 27 years of legal experience I wake each morning to eagerly engage my clients' opponents.
I acquired a Bachelor of Science degree in Physics with a minor in Applied Mathematics, while working in the Defense Electronics industry for Applied Technology developing threat warning systems for military aircraft. I attended law school in San Francisco, California, and promptly became licensed to practice before the Patent and Trademark Office as a patent attorney after being sworn into the California State Bar. While patent work is intellectually stimulating, I longed desired the mental combat that one encounters in litigation and trial work. I led a dual life for several years as a mild-mannered patent practitioner by day and an aggressive litigator by night-and very early in the morning.
Don't go through this on your own. Let me advocate for you.
In my legal career, I have represented clients, both as plaintiffs and defendants. My clients come from a broad swath of the social-economic spectrum, including international conglomerates requiring my assistance protecting the jewels of their business to the very poor simply trying to get a landlord to provide habitable conditions in an apartment. Non-clients against whom I have litigated are more varied than my clients. I have represented clients against entities such as the United States government and individual con-artists taking advantage of good-natured citizens.
My primary focus, however, is to provide a quick and efficient resolution of my clients' disputes that is suitable to my clients' needs and desires, using every legal means necessary.